At Domaine Les Bugadelles, plots or groves of olive trees are planted traditionally, using low planting density per hectare amidst scrubland.
As for the vineyards, growing techniques comply with specifications for organic farming.
The varieties of olives grown – Picholine, Lucque and Olivière – are the most traditional found in the region in order to produce characterful oil.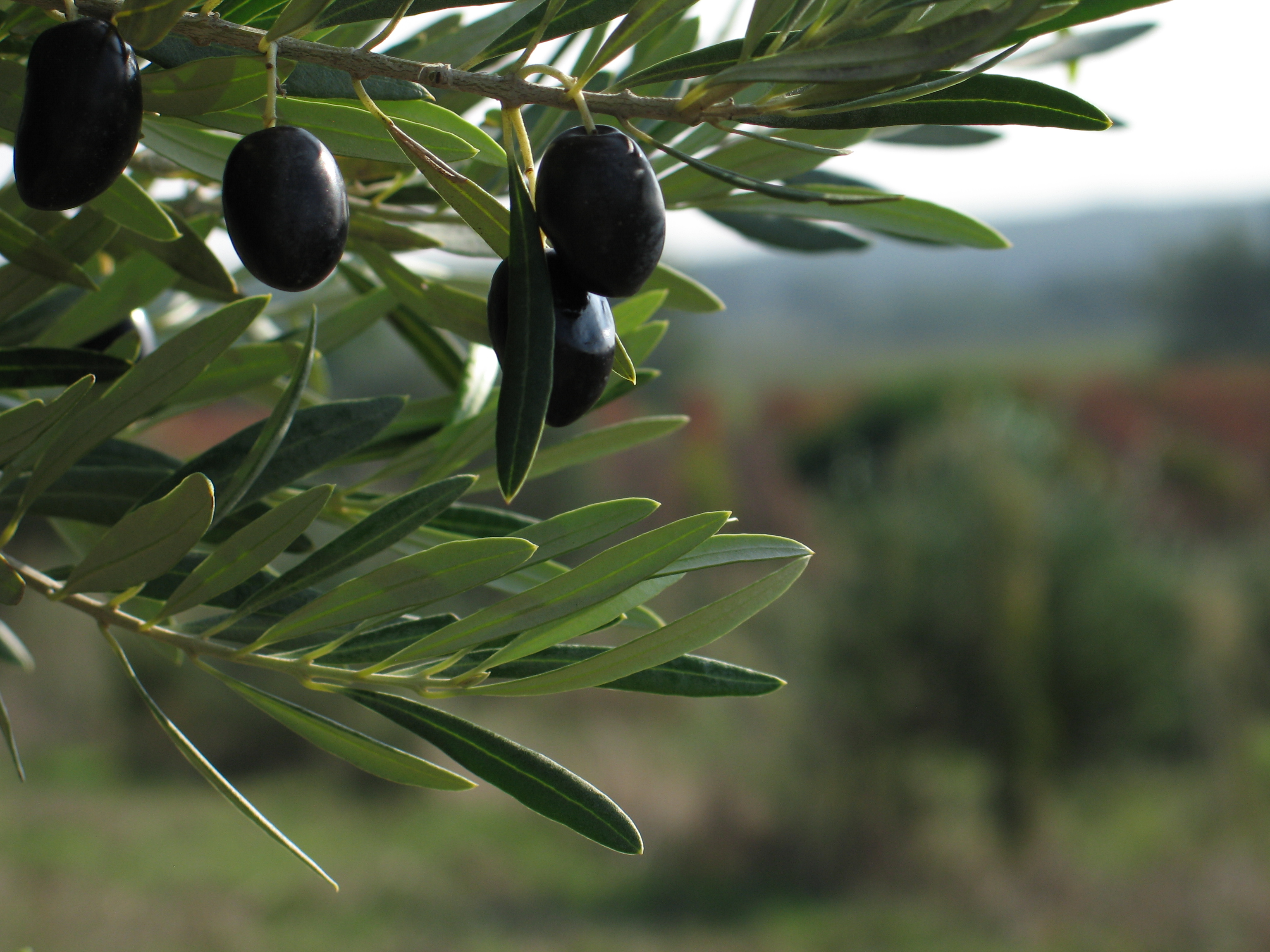 The future mill at Les Bugadelles will transform olives into oil on site; the estate provides ideal conditions for harvesting olives, processing and storing them. Olive oil, the star ingredient of the Mediterranean diet, is now recognised for its many health benefits, most notably its anti-cholesterol and anti-ageing powers. It also boasts other properties that are less well-known but extremely useful on a daily basis. 
Olive oil: A natural painkiller
Why not forget about painkiller drugs and use olive oil instead? No, this is not a joke, olive oil reportedly has analgesic properties. It contains oleocanthal, a compound said to produce the same anti-inflammatory effects as ibuprofen, a widely used pain relieving drug.
Olive oil: Anti-cholesterol and anti-ageing properties
Thanks to its monounsaturated fatty acids and antioxidants – flavonoids, polyphenols and vitamine E – olive oil fully deserves its reputation for protecting the cardiovascular system and as an ally against bad cholesterol. It has also garnered a reputation for itself in the world of beauty products where its fatty acids provide everything our skin and even our hair need in terms of moisture. Above all, though, it acts as an effective anti-ageing shield, protecting the skin against damage from the outside and slowing down the ageing process.
Olive oil: A remedy for a hangover
To ward off the 'morning after' effects after a night out on the town, drink lots of water and a tablespoon of olive oil. It should slow down the flow of alcohol into your blood and ultimately your liver. This home remedy for preventing a hangover has not been proven scientifically however.
Olive oil: Good for stopping a cough
The ability of honey to soothe a night-time cough and thyme squash to relieve a dry cough is widely known, but olive oil too is an effective natural remedy against the ailment. If you suffer from coughing fits, especially by night, remember to take a tablespoon of olive oil before you go to bed.
Olive oil also acts as an appetite suppressant
Olive oil is said to help you when you're feeling peckish. Oleic acid, a substance occurring naturally in the oil, reduces the sensation of hunger and need to snack. When you are on the verge of giving in to your sweet tooth, olive oil is said to be more effective than tea or herbal teas in overcoming your urge. Of course, you do need to have a bottle to hand…