In the heart of the Narbonne regional park, the La Clape uplands form a unique wine region bordering the Mediterranean. The estate's virgin soils and the strong incentive to respect the environment and produce authentic, idiosyncratic wines have been naturally conducive to going down the organic route. Only the natural products and viticultural techniques permitted for organic wine growing are used in this unspoilt wilderness.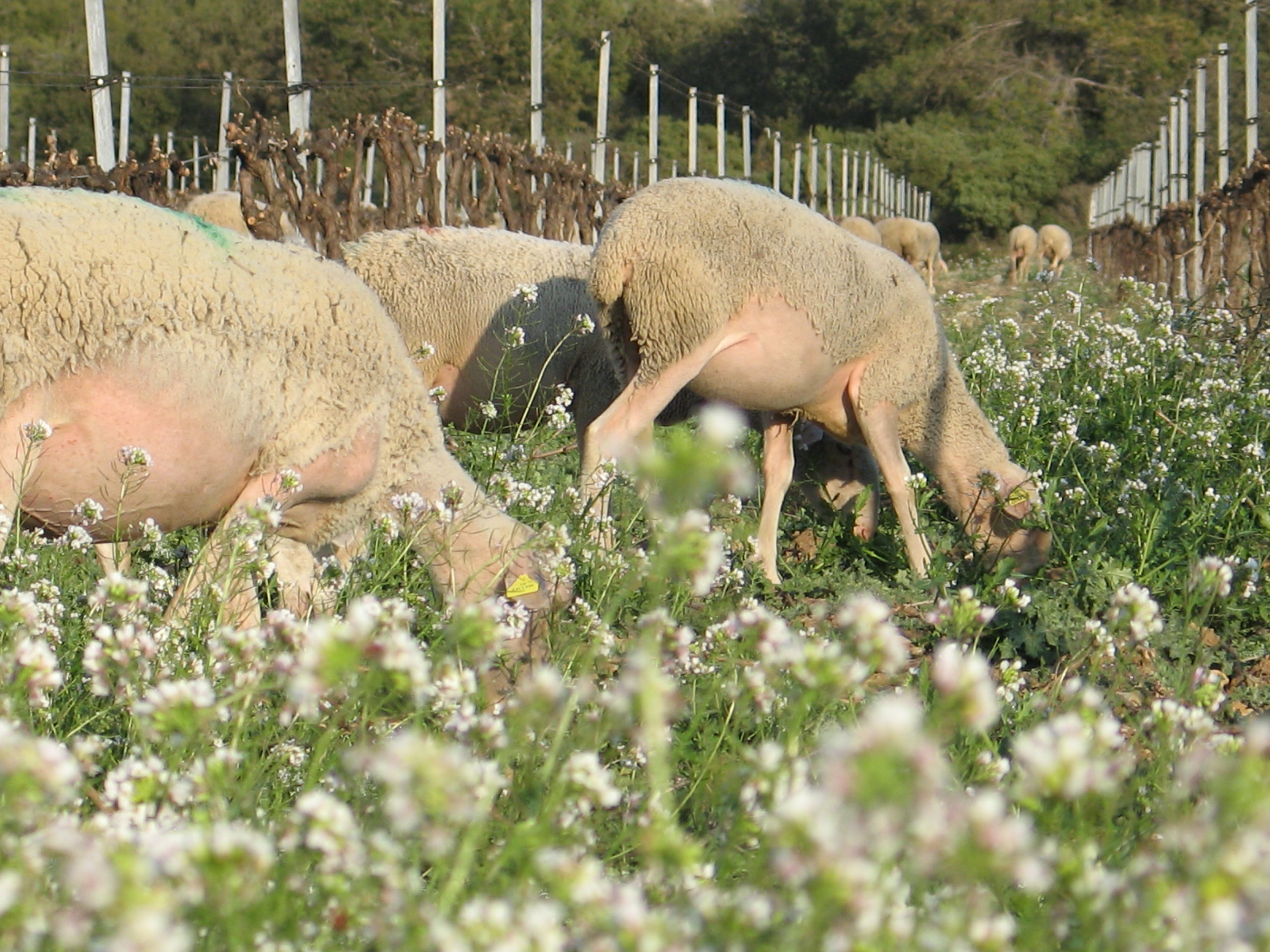 Here, the sheep take care of the weeds and provide the finest organic manure for this beautiful vineyard. Ewes are also beneficial to the garrigue because they aerate the soils and protect against forest fires. Les Bugadelles goes well beyond the basic prerequisites for organic, reverting to ancient farming wisdom whilst simultaneously using cutting edge technology.
The grapes are mostly harvested by hand in small crates. If greater freshness is required, a machine is occasionally used to harvest the whites by night, at 4 am, to ensure they enter the winery with optimum natural freshness. Hewn from the rock itself, the winery is state-of-the-art, organised and computerised to avoid any oxidation of the crop and ensure impeccable temperature control during fermentation.
Grands Vins Méditerranéens